We generate benefits for your business through our expertise in management consulting, machine trade, automated solutions and systems.
We also provide staff training at various levels, passing on our knowledge and experience. Our actions focus on realising your potential. In all three service areas, we provide practical rather than theoretical solutions.
Based on our transparent analysis, we work with you to decide on the most suitable approach.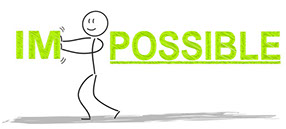 Our core expertise is in plastics and process engineering in the chemical, plastic and food processing industries. The challenges grow daily – products are becoming ever more complex, raw materials are constantly changing and ever more flexibility is required.
Our partners can offer you alternatives to conventional solutions through their innovative technology by thinking outside the box and offering you flexible ways to make your future products competitive.
Innovative conveying and metering systems, extrusion technology far beyond traditional plastics processing and customised automation solutions are the heart of our portfolio.
Get to know our partners better and talk to us about your needs.

Our consulting objective is creating added value – namely, getting more profit out of your products through our expertise in sales and innovation management. We take an interdisciplinary approach and do not usually stick to rigid hierarchies.
In the area of change management, we develop customer-oriented organizational structures and processes for midsized companies. We optimise your interface management and set up transparent business processes.
We communicate in your language. Working together with your project teams, we deliver quick results.

Knowledge and understanding are the basis for satisfied, productive employees over the long term. It is this principle that motivates us to share our practical knowledge with your staff.
Our services range from the specialist areas of extrusion and automation technologies to sales training. Include us in your internal training programs or train your staff with one of our external training partners.